In NAIRI: Tower of Shirin there is a little big-eyed girl, a lot of talking cats, dogs and ducks. But do not be afraid, in this game you will not break from an excessive dose of tenderness — there are still ancient races and artifacts, insidious cultists and the coming Apocalypse. A little big-eyed girl loves to touch … skeletons.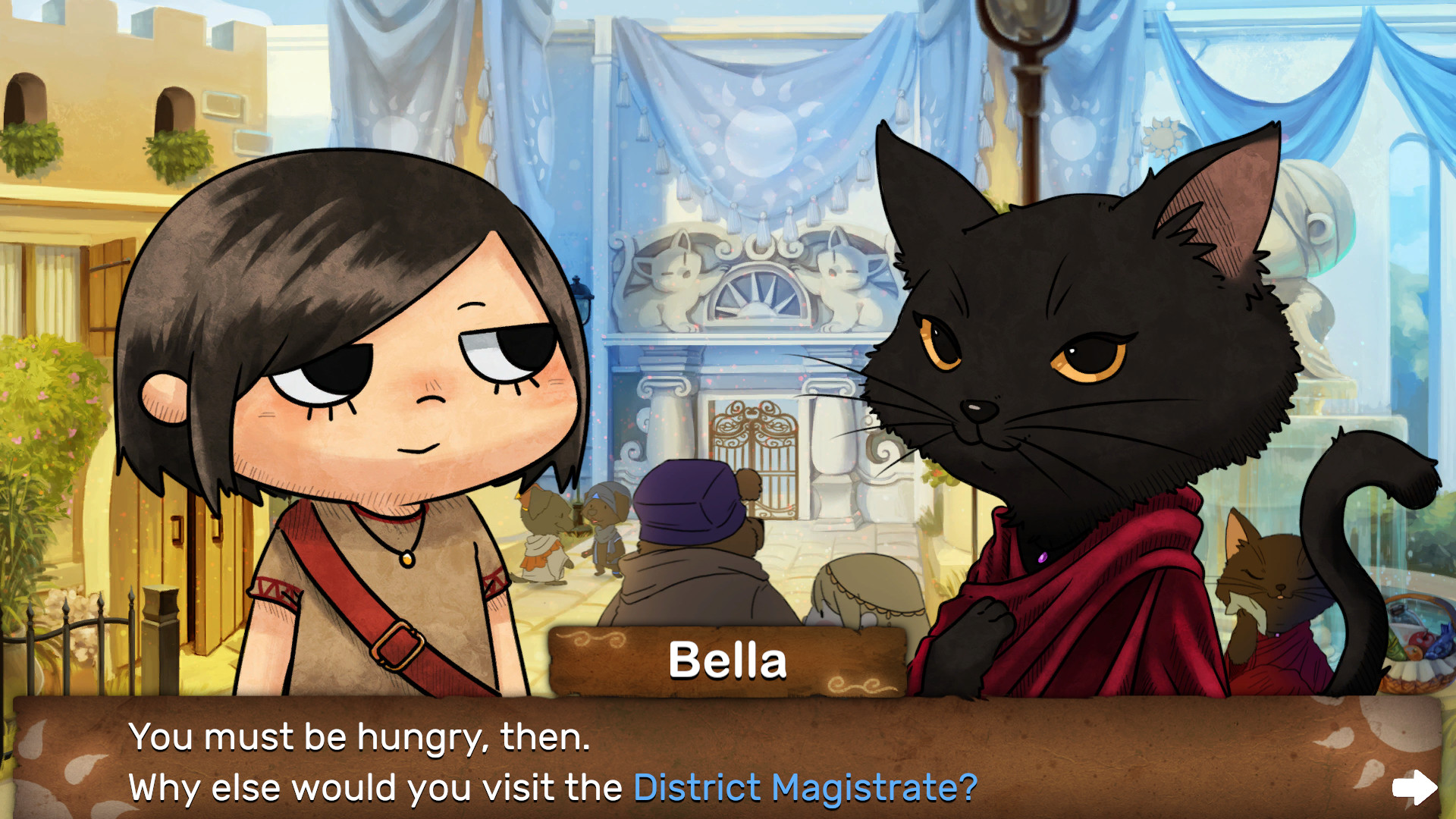 The authors of NAIRI: Tower of Shirin really came up with a very interesting world in which people get along with various anthropomorphic animals, so all the way a girl named Nairi communicates with talking cats, dogs, ducks, bears, and accompanies her in the adventures of mouse Rex, who first pretended to be a smuggler, but turned out to be a scientist. What can I say if Nairi's teacher and teacher was a raccoon?
However, all this entertaining Zoology should not confuse you. First, she well behind in tradition fantasy, for example in the, that did Hayao Miyazaki and his animation Studio Ghibli. Secondly, we have a really big, exciting and sometimes very touching adventure.
Nairi is the daughter of powerful parents who at some point fell out of favor for unknown reasons and were captured by the Royal guards. The girl managed to escape from the big city, where they lived, but in the wilderness fugitives caught a gang of cats. More precisely, seals. At first, they wanted to get a ransom for her to start a new life outside the desert. But the result is almost "Snow white and the seven dwarfs" — a girl and seals so close and became friends that Nairi was his among them, and the cats helped her, slightly changing the appearance, to return to the city to help parents.
There she met Rex, makes almost archaeological excavations, reveals the secrets of the title tower of Shirin, gets the knowledge of the ancients, learns to use the ability to see the past and learns a lot about its origin and purpose. It turns out Nairi is some sort of Herald of the coming Apocalypse, a storm that has to destroy everything. Naturally, we need to try and stop him.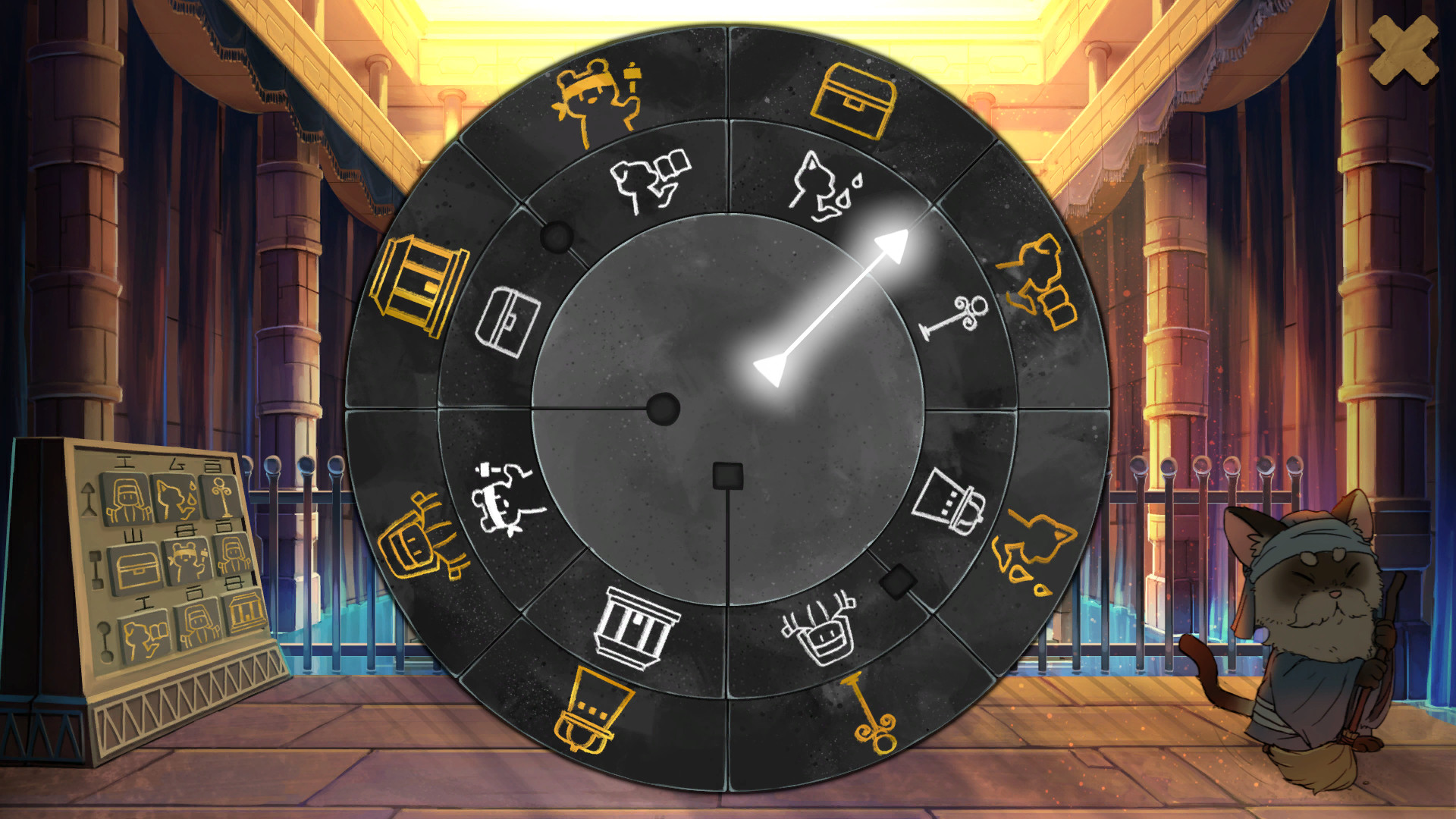 In the process of Nairi again captured, this time to the cultists in masks who kidnap and brainwash the city's inhabitants, again flees, commits breaking and entering, lead by the nose guards, met with leaders of the local gangs and experiencing many other adventures. From time to time even transferred back, and we can play for a very small Nairi, to see how she lived before these events.
And all this is accompanied not only by quite serious, adult dangers, but also touching stories of friendship with various animals and good humor. For example, Rex notes that, exploring the ancient catacombs, Nairi and strives to touch another dusty skeleton in search of something useful. He begins to worry about this, but next time, slyly smiled at him, the girl shouting "Time to touch!"rushes to another skeleton…
Drawn game perfectly, and the story is accompanied by such screensavers here.
Quest with a human face.
In the gameplay NAIRI: Tower of Shirin mixed purely "casual" hidden object, when we, for example, are looking for hidden toys little Nairi; and classic point'n'click-exercises, when we collect the right things and use them correctly; and puzzles, in which you need to write on a piece of paper different characters, and then in the correct sequence to activate them to open the desired passage.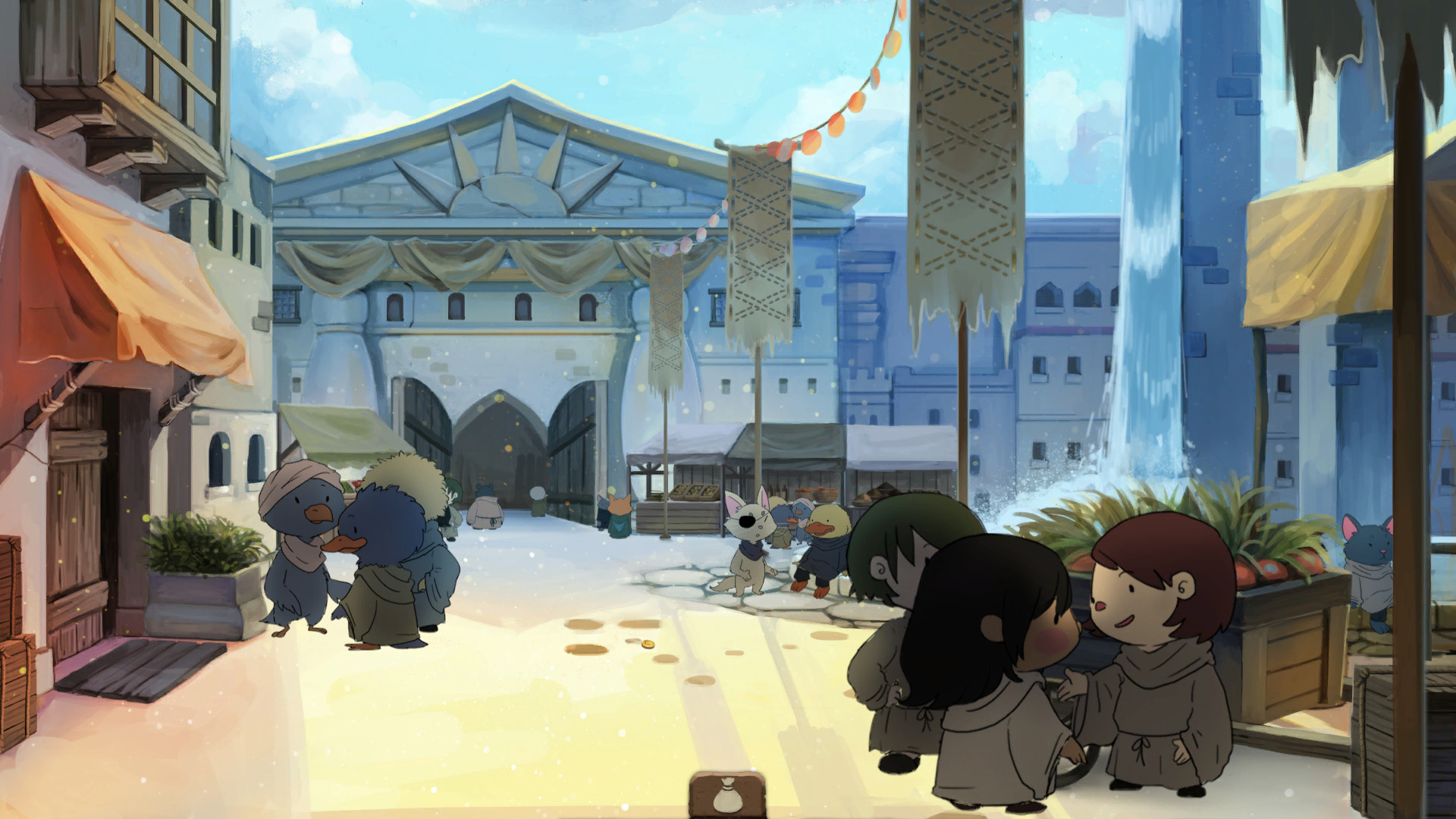 And another girl, as I said, can see the past — with the help of the amulet left by her mother. So, in room with skeleton (Yes, again!), applying the medallion on special crystals, she will see a living character, talk to him and find out that he was hiding behind his mantle the key we need-and, to the horror of Rex, again climb to feel the old bones…
Despite the presence in the game of many talking animals, the logic in most cases there is quite distinct and human, albeit adjusted for a slight irony. If there is a knife in the inventory, and a rope on the screen, Nairi will cut it, even if it will lead to a loud fall of the chandelier in the tavern and a heart attack of its owner. If you need to put together a broken stone key, and in the inventory is a Bank with something sticky and sweet, the girl is sure to dip parts of the key in the paste, using it as glue. And so on. Everything is logical and clear, and the inventory is never overloaded with a bunch of items.
So play NAIRI: Tower of Shirin very nice. Here you almost never feel that the process is primitive. The authors of the well-kept balance between difficulty and "casual". Except that sometimes the active points for some reason not marked, and you have to guess that with the switch you can interact, but here, under the window, drill a hole.
Some ancient artifacts allow you to interact with different elements — for example, with water.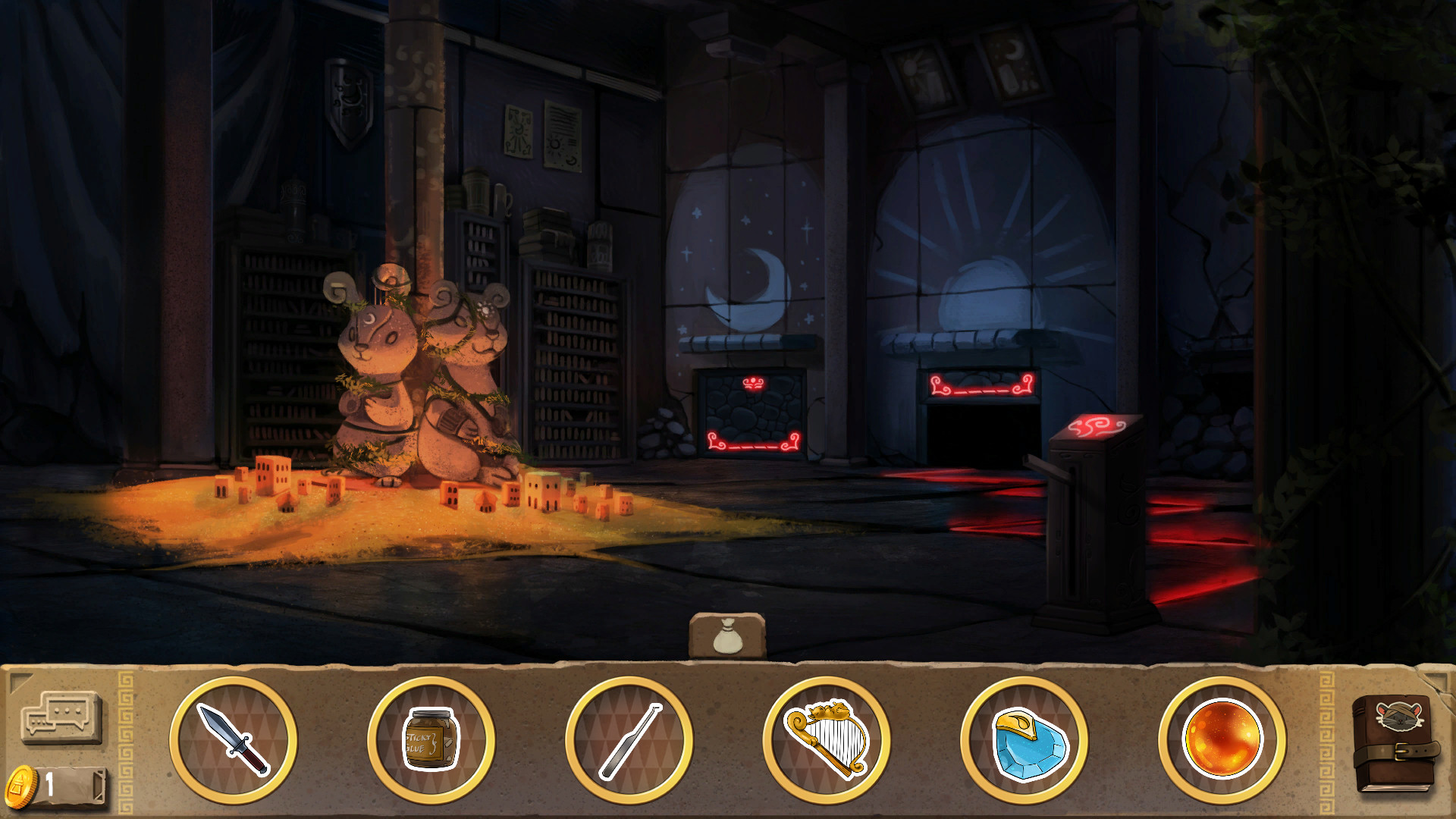 NAIRI: Tower of Shirin — almost the best point'n'click-quest in recent years. Under the guise of a colorful and wonderfully drawn game about a girl and cats here hides a large and varied adventure about the end of the world. Sometimes ironic, sometimes serious and sad, but always very interesting.
Pros: exciting, full of adventure story, colorful characters, interesting and logical puzzles, nice looking picture, great music.
Cons: in some places there is too much pixel-hunting, and the active points are not highlighted.